And there came a day, a day unlike any other, when Earth's mightiest heroes and heroines found themselves united against a common threat. On that day, the Avengers were born—to fight the foes no single super hero could withstand! Through the years, their roster has prospered, changing many times, but their glory has never been denied! Heed the call, then—for now, the
So, next Friday is Avengers day (or the Friday after that for Americans,
) at long, long last. I'll have to wait an extra 24 hours to go see it on Saturday instead, but after 5 years, what's another day?
Anyone else planning on heading out over the next fortnight to watch comic book and cinema history? If not, why the hell not? If so, what's got you most excited?
I've gotta admit that the fact that this is
the
ultimate comic book movie and it's being made by
Joss fucking Whedon
is enough to have me bouncing off the walls over it. It's especially enticing given that all the movies bar one so far have been fantastic (and even Hulk's was a far better effort than his last) and while that may give this movie
even more
to have to live up to (as if the pressure on it wasn't enough), I don't really see any room for failure here. If there's one person in the whole wide world that can do a huge ensemble super-natural/sci-fi epic and do it
damned well
, it's Joss Whedon.
I think there's also a lot to be said for how much inspiration the movie will take from the brilliant first Ultimates run (though Loki's involvement makes it overall a bit of a hybrid of the two universes - which is appropriate enough, really). It's been confirmed now that the alien army is the Chitauri (the Ultimate version of the Skrulls), and while we
probably
won't be seeing the same internal drama that the first run of the Ultimates featured (especially since the Pyms won't be present), I'm sure we'll see a fairly similar story progression where the heroes spend a fair amount of time initially fighting eachother, before coming together towards the end to kick the Chitauri's ass back to space.

---
Minion

Posts: 362
Location: Canada
Gender: Female

Posted on: Fri Apr 20, 2012 5:45 am
Re-posting here, because reasons.
I'd have to say that the paragraph about it being made by Joss Whedon is enough to sell the movie for me on its own. His Firefly series rocked my world and ever since I've been a fan of his. Joss Whedon is
boss
.
Other than that, the reason I'm looking forward to seeing this movie - if not in the next fortnight, hopefully sometime soon after release - is simply because I think the clashing of these characters and their worlds together will be
epic
, especially judging by the previous movies. Seeing them all brought together to fight off whatever forces Loki and other villains have brought forth will be the most glorious battle to ever be seen. I would also like to see how the characters interact with each other in the beginning and see how they all manage to come together at the end and possibly get along.
Plus that metal beast in the trailer is
neat as fuck
. Just saying.
Avatar by Sami, signature by LoN. :3
---
Peasant

Posts: 48
Gender: Male

Posted on: Fri Apr 20, 2012 3:12 pm
I've been looking forward to an Avengers movie for far too long, I would just love if within a movie or two we get Quicksilver and Scarlet witch as members and then the whole crazy "house of M" story coming through in film. I'll be seeing this film at midnight on the day of release, that's one great perk about my partner working for a cinema =D
I just lost...
---
I have my doubts we'll get to see any mutant cross-pollination here, so House of M is
definitely
off the cards - though Quicksilver and Scarlet Witch may be manageable purely for the fact they've been ignored in the X-Men movies so far. I'd imagine the word 'mutant' would never get dropped though...
Personally, I'd be happy just to see the Pyms showing up in Avengers 2. It's a shame they've been missed off this time - but it's kind of understandable given how many characters and actors are in this movie already.
I suspect the most likely scenario for a second Avengers movie is that the majority of this movie's cast is replaced with new characters, such as Ant Man, Black Panther and Dr Strange (all in the running for movies over the next few years). It'd be nice, however, if we could cram
everyone
into it and pull off something awesome like Civil War - but it'd either involve a miracle in getting everyone signed back on, or some major recasting. It seems that Robert Downey Jr. at the very least has no intention of returning as Tony Stark after Iron Man 3.

---
Padawan

Posts: 184
Location: Somewhere in your house.

Posted on: Sun Apr 22, 2012 1:25 am
Super excited about this movie. This latest run of Marvel movies (Iron Man, Captain America, Thor) has been outstanding and I think they're going to mix well, especially with Mr. Snappy Dialogue Whedon writing.
---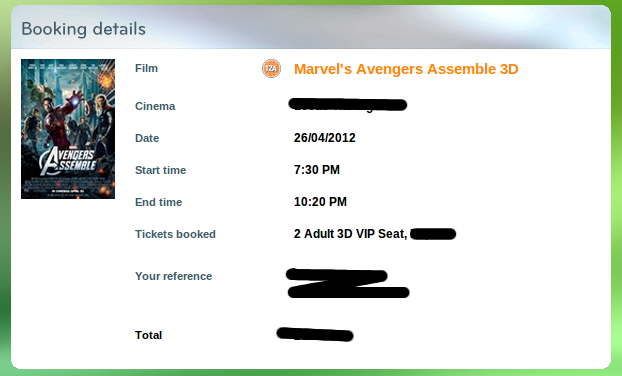 ---
Peasant

Posts: 48
Gender: Male

Posted on: Thu Apr 26, 2012 12:36 am
Just got back from seeing Avengers.....

Hells yeah. It was everything you could expect, and infinite amounts more. Although I'm still not a fan of Hawkeye in the film series, his small role in thor was funny, but in Avengers it just wasn't enough.

This will not disappoint. I really want to post my favourite quote but I know Alex will lynch me.
I just lost...
---
Administrator

Posts: 89
Title: Mathemagician
Gender: Female

Posted on: Thu Apr 26, 2012 2:06 pm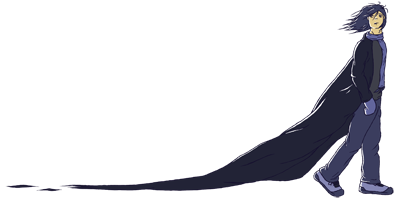 <@Yoshimitsu> i met up with rach today :')
<Sem> did she punch you?
---
Old Person

Posts: 1381
Location: 'Charms City
Gender: Male

Posted on: Sat Apr 28, 2012 3:30 pm
Oh, great. Now I won't be able to stop noticing that.
Still super excited, though- I'm seeing it next Sunday~
---
Minion

Posts: 362
Location: Canada
Gender: Female

Posted on: Sat May 05, 2012 10:41 pm
This movie was amazing. The humor bits added in were really good. As I mentioned before, Joss Whedon is boss, and this movie just proves it more.
Avatar by Sami, signature by LoN. :3
---
---
---
Who is online
Users browsing this forum: No registered users and 1 guest