Moderator: News Editor
Global Moderator

Posts: 1090
Location: Sheffield, England
Title: Queen of Lucario
Gender: Female

Posted on: Sun Jan 27, 2013 2:06 pm
Japanese Name:
Yveltal
Height:
19'00" / 5.8m
Weight:
447.5 lbs / 203.0 kg
Type:
Classification:
???
Ability:
???
Revealed:
Yveltal was one of the five Pokémon revealed in the
Pokémon Direct Broadcast
announcing the Gen VI games on the 8th of January 2013. He was revealed to be the version mascot of
Pokémon Y
, while the other legendary,
Xerneas
, was revealed to be the version mascot for
Pokémon X
.
Evolutions:
None
Moves:
???
Screenshots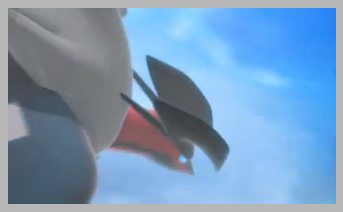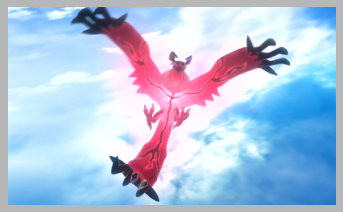 ---
---
---
Administrator

Posts: 3344
Location: Canada
Title: The Hero of Pizza
Gender: Female

Posted on: Fri Feb 08, 2013 1:38 pm
I really like this thing's design. I'm not fully sure whether to classify it as a bird or a dragon/wyvern (if not a mix of the two), but it's a slick looking creature with some nice coloring choices. I love those wing claws too.

Originally my liking of the two legendaries was fairly split but that changed after seeing the artwork for Yveltal. It's definitely my favourite of the two now. That being said, it's still too soon for me to say which version of the two games that I'll play first due the inevitable Pokemon & location version exclusives, and the possibility of gameplay exclusives like B2/W2's difficulty changing keys. If we receive Easy Mode/Challenge Mode keys again then I'll be playing whichever version has the Challenge Mode key first regardless of any other factors.
---
---
Peasant

Posts: 10
Gender: Male

Posted on: Wed May 22, 2013 3:09 am
I don't know. Pokemon has lots of flying dragon specie legendaries as their main logo. At least xerneas is their first featured deer legendary, possibly the rumored 18 type which is either ????? Or fairy

Shunso the Great
---
---
Return to Pokécharms Generation VI Cryptidex
Who is online
Users browsing this forum: No registered users and 1 guest