Thursday, 22 September 2011 00:25
Last Updated on Thursday, 22 September 2011 00:38
For our Dream World users, an update to the Dream World, called the Spooky Manor, is being released internationally on the same day as it hits Japan, September 28. This area houses a new mini-game, which gives out six Pokemon that until now were not available in the Dream World.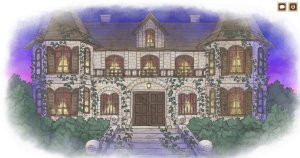 The game is called Candle Blow Out, and while the mechanics for it aren't known yet, it gives out Misdreavus, Wobbuffet, Houndour, Duskull, Chimecho, and Spiritomb. This game is only available within the manor.
The manor itself is actually a Dream House, which can be found on the map after accessing a Promotion. As well as the game, finding the mansion grants access to new berries and adds new furniture to your catalog. Certainly something to look forward to in the coming days.